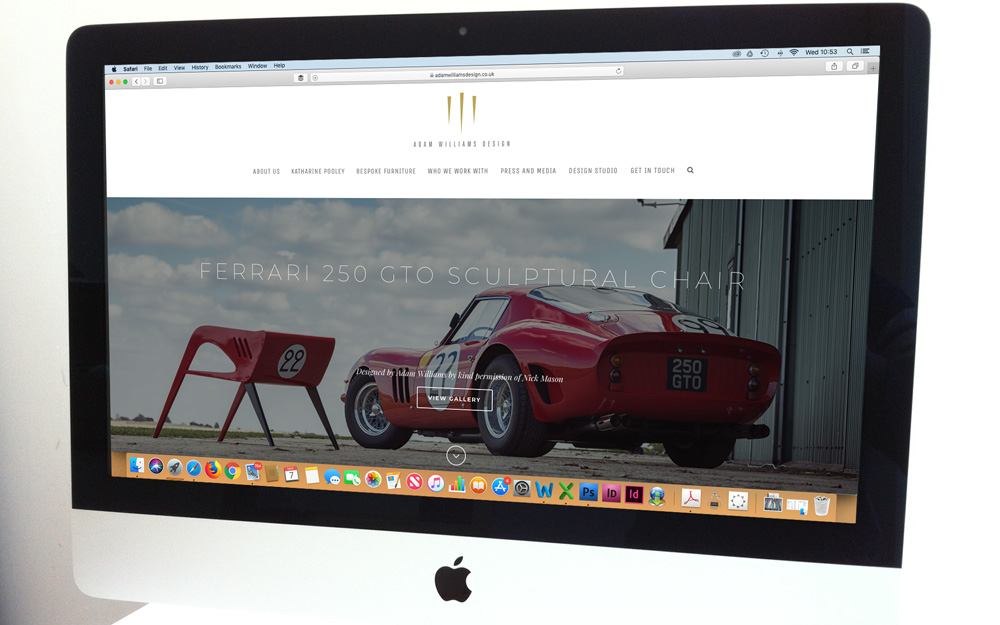 Based in Shepton Mallet, Somerset, Adam Williams Design makes bespoke, high-end metal furniture. Although the catalogue is full of designs, each piece is individually made by hand in the Adam Williams Design forge and workshops. With a strong background in art and sculpture, Adam himself is inspired by everything from the engineering might of early 20th century Britain through to Greek mythology. These influences came through in the site's imagery, and needed to be reflected in the copy.
With a stunning collection, the company wanted a website to match and was working with designer Dylan Channon and photographer and videographer Dan Pearce. Dylan asked me to come on board to help with the wording. The copy was written entirely from scratch for the new site.
In addition to the main overview that succinctly outlines the Adam Williams philosophy, the site has a page dedicated to the workshop that really drives home the key messages – that everything is made to measure for the customer, and that if you've got an idea Adam Williams and his team can make it a reality. There's also a pictorial introduction to Adam, with a light amount of copy covering his background, ideas and approach.
Personally, I loved that connection between the shaping of the metal in the hot forge and Adam's classical influences. After a visit to the site you can just imagine the Greek god of blacksmiths, Hephaestus, hammering away at a piece under Adam's direction. All the work is beautifully formed and finished, and hopefully so is the website we collaborated on.