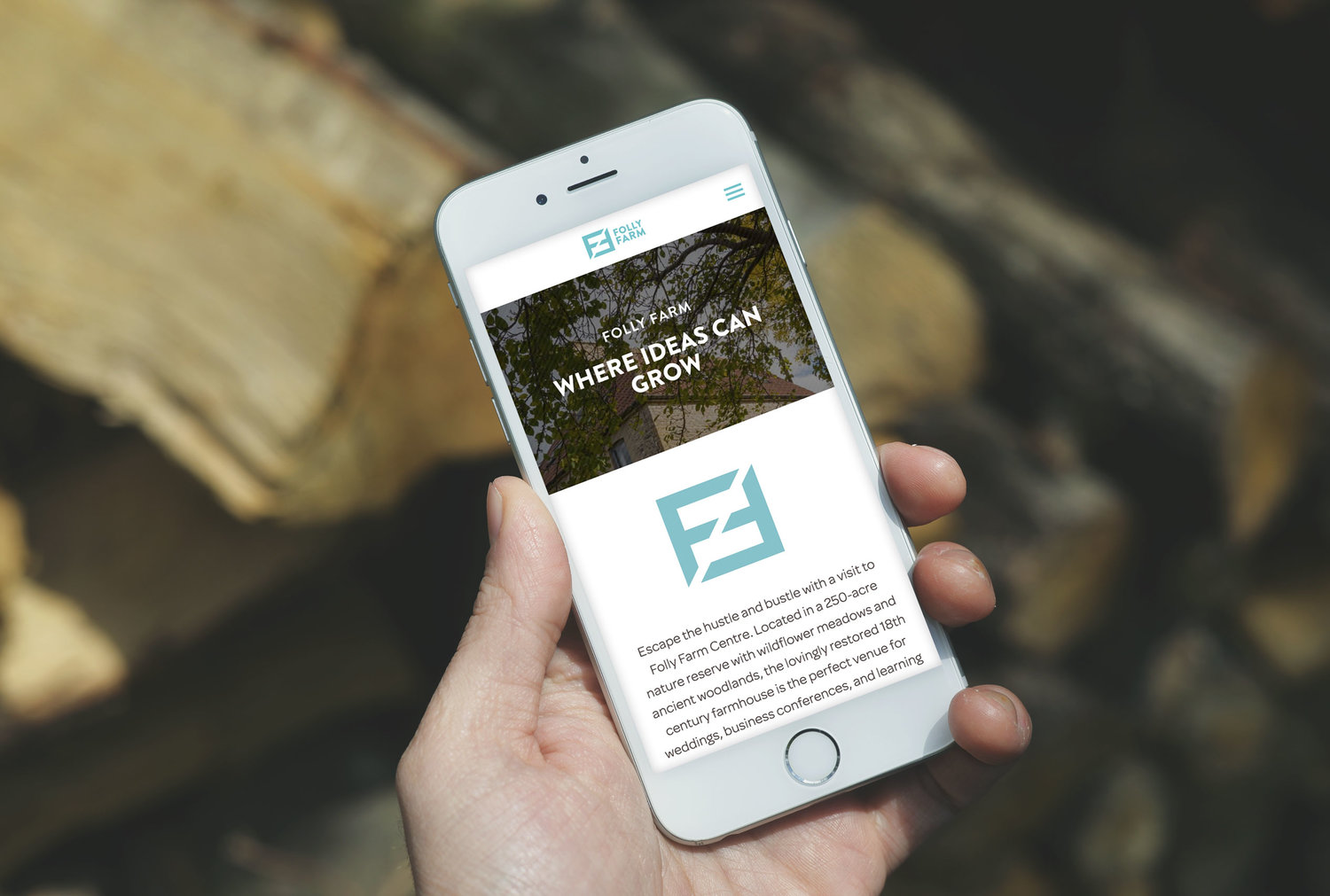 Folly Farm is a nature reserve just near Bath and Bristol. Combining wildflower meadows, a beautiful cluster of 18th century farm buildings, and a strip of ancient woodland rare into today's Britain, the location is owned by the Avon Wildlife Trust. However, their website also looked like a relic of days yore so they wanted a redesign and rewrite that would inspire people to get in touch about using Folly Farm's facilities.
While I worked on the copy, the elegant design work was handled by my accomplice, Dylan Channon, using SquareSpace. Working with Andrew Lund-Yates, centre director at FF, we came up with an approach that would give visitors a decent overview of the location with incredible photography and videos, and let them know about everything Folly Farm has to offer. This includes weddings, conference facilities, accommodation and a learning centre.
"I had our first conference enquiry this morning from a Google search for 'meetings in Bristol' – I think the guy who made the call had been given our name but Googled it and came through by phone, looking to book a specific meeting room! Loved the clarity of the web site!"
Andrew Lund-Yates, Centre Director
The old site had well over 10,000 words on it and the content needed to be rationalised to highlight the best things about Folly Farm, avoiding repetition and hitting the right tone. Although we had brand guidelines to work from as Folly Farm's branding had recently been redesigned by the talented identity experts at Halo, the first task after surveying all the existing copy was to draw up a tone of voice document. With this in place, I worked with Folly Farm's marketing officer Jade Preddy to hone the copy, including all the important details and mission-critical calls to action.
Folly Farm is a thoroughly ethical organisation, and all the aspects of their environmentally friendly, sustainable approach needed to be clear in each section of the site. It's always fantastic to work with an organisation that's focused on doing a little good in the world – not to mention one with a great team – and Dylan and I really thrived on the project.
Visit Folly Farm's new website.