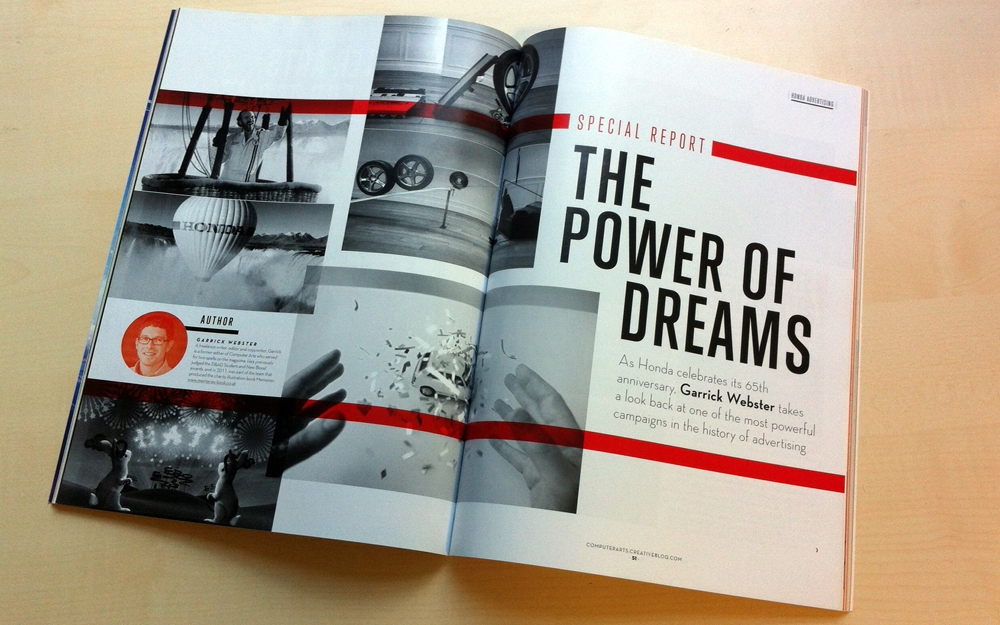 There are features, and then there are feature articles – and his one definitely requires italics for emphasis! Computer Arts editor Nick Carson wanted me to take a truly in-depth look at Wieden + Kennedy's award-winning advertising campaign for Honda and to find out what has made it so successful.
Now you're probably going to ask me just that – what has made it so successful. As I discovered in my research, it's the combination of great ideas, painstaking attention to detail, fantastic execution and a real appreciation of the Honda brand and its history. Honda is all about great engineering, and the ability to look at things differently. Wieden + Kennedy nailed that idea in TV advertising such as Cog, Grrr, The Power of Dreams and Hands.
I carried out interviews with directors like Smith & Foulkes and Antoine Bardou-Jacquet, as well as creative directors at Wieden + Kennedy who came up with and refined some of the concepts. The way the art editor Jo Gulliver laid out this feature lent extra weight to the words. It looks serious, stylish and valuable – hopefully that's what my article delivered for anyone who read it. You can judge for yourself here.
The article originally appeared in the November 2013 issue of Computer Arts.