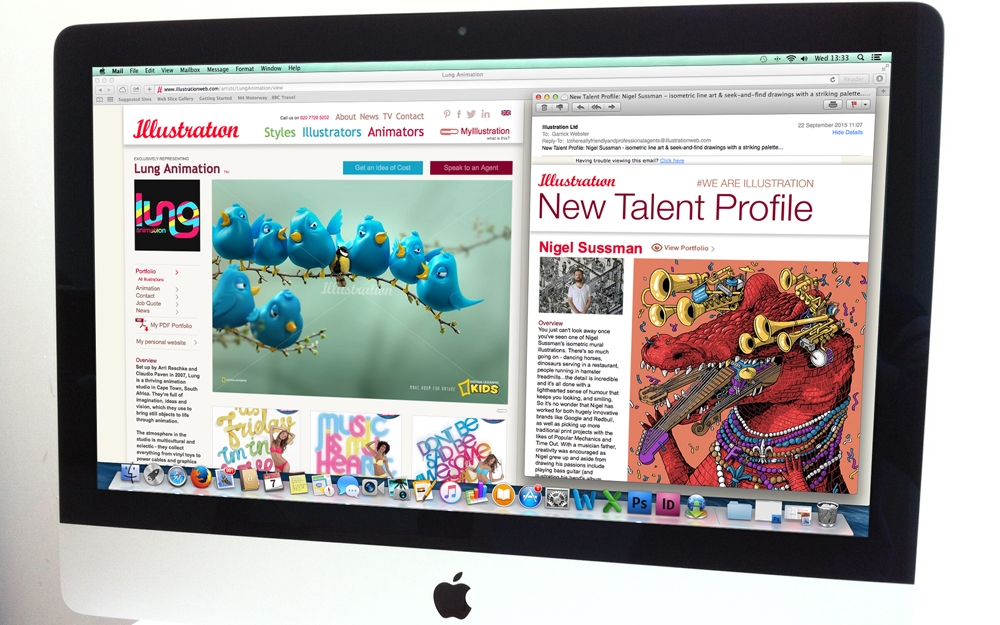 Illustration Ltd is one of my favourite clients, so I was really pleased when its CEO Harry Lyon-Smith got in touch and asked me if I could write profile text for each artist represented by the agency. Since the project began in June 2014, I've interviewed and written text about over 170 illustrators and animators.
Some of the amazing artists I've written profiles for include Ben Tallon, Miss Led, Emily Carew Woodard, Jacqueline Bissett, Tim Bradford and Pawel Jonca. You can click on their names to check out my work.
All about personality
The copy has to be engaging for clients in several ways. The artist's personality has to show through, along with what makes their work both relevant and unique. Potential clients want to understand a little bit about how each illustrator works, without being bogged down in technical detail. All the copy has to be approachable, and positive without ever feeling sales-y or shallow.
"I just took a look at my online portfolio on the Illustrationweb site and I want to thank you for the terrific bio you wrote for me!" – Veronica Collignon
Illustration Ltd represents such a broad range of talent, it's important to make sure each creative comes across as an individual who will deliver something that will help the client and their campaign stand out. Authenticity is crucial. For some artists, the emphasis goes towards knowledge and experience, for others it's experience within specific industries. Sometimes, versatility is key to the illustrator's success, or an ability to come up with fresh ideas, concepts and styles.
In addition to appearing on the website – usually globally – the copy is often used in emails sent to promote specific illustrators. I have also written short profiles for all the agents working for Illustration Ltd in the United Kingdom, USA, Australia, Germany, China, Singapore and India.