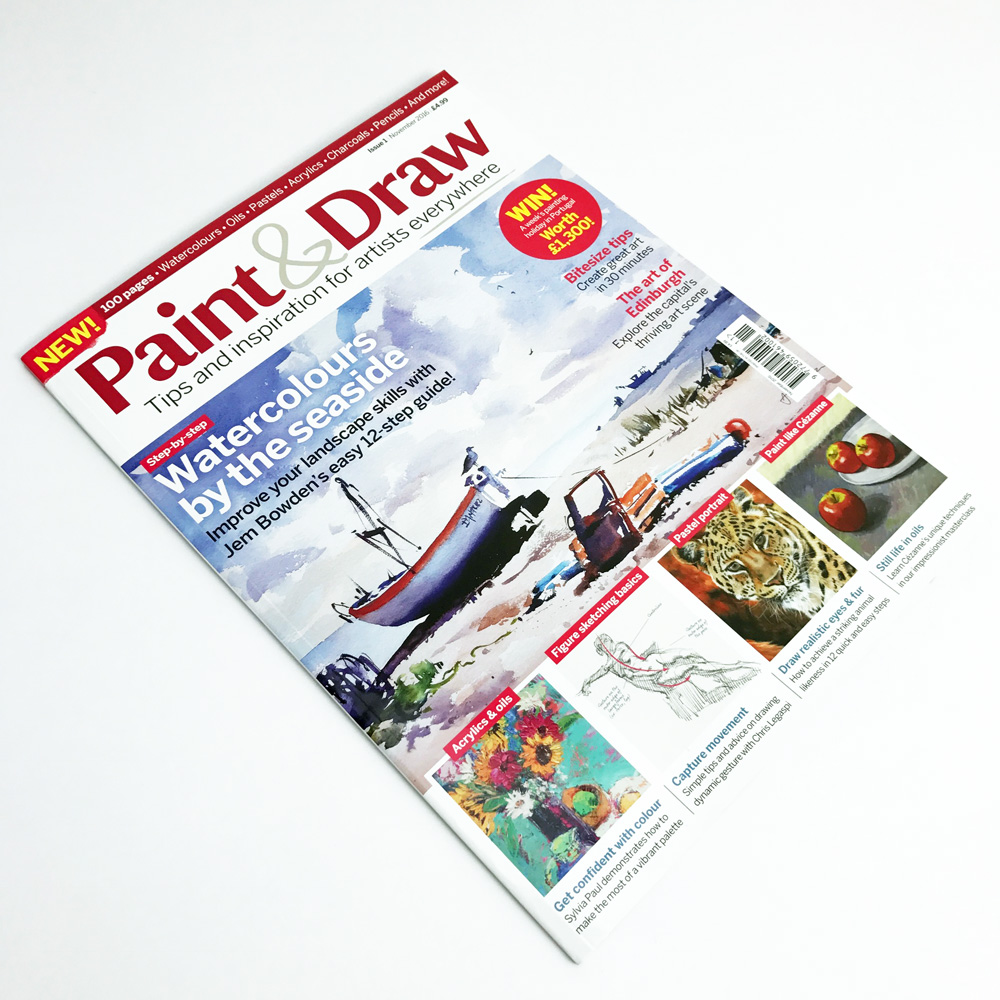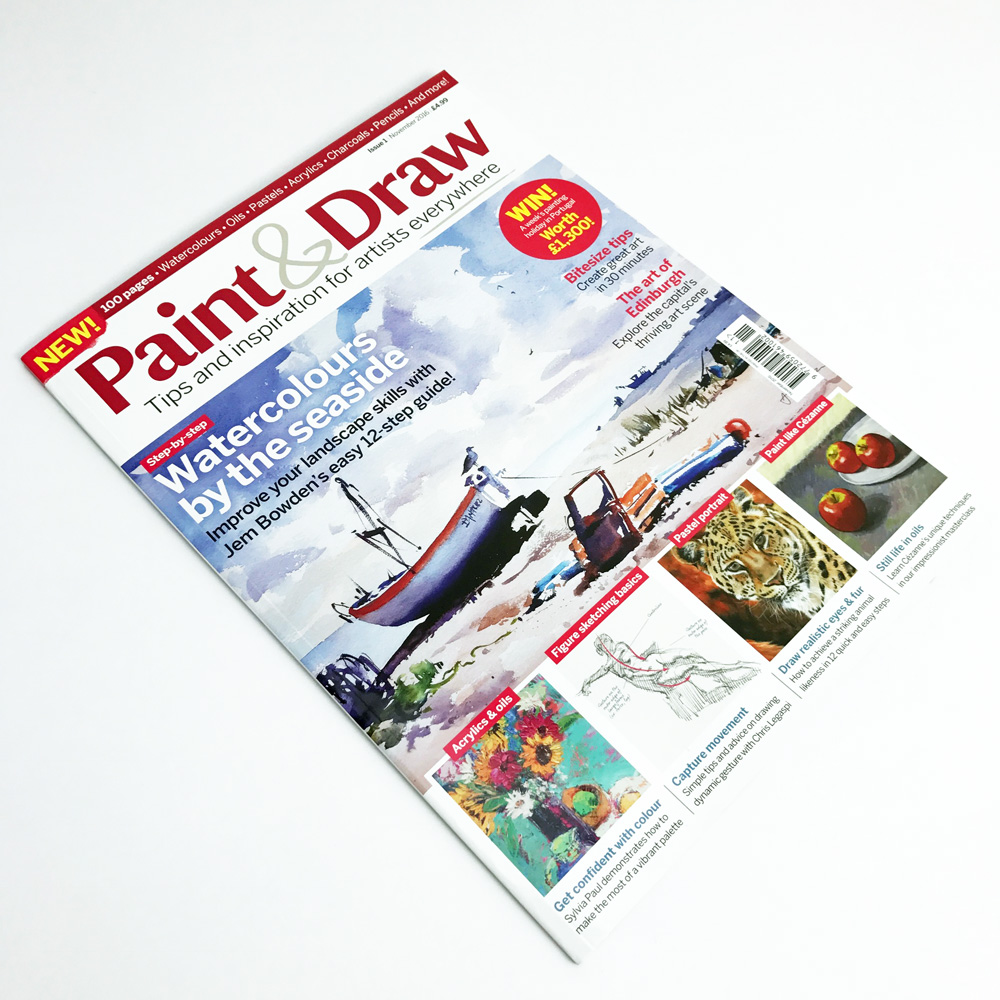 Late in 2016, I spent a few weeks as an editorial consultant helping with the launch of Paint & Draw magazine at Future Publishing. The editor, Beren Neale, had never launched a magazine before and as we'd worked together on ImagineFX in the past he asked me to come in to be his sounding board during the first issue.
The magazine is aimed at people who paint as a hobby – they're looking for inspiration, but they also want to improve their skills and try new things. It's full of advice and painting tutorials, as well as artist interviews, inspiring painting ideas, and exhibitions to visit.
We worked on the flatplanning, pacing, editorial tone and design, as well as mapping out the activities and performance of other art magazines on the newsstand. I contacted dozens of artists who we invited to contribute to the magazine, commissioned tips and tutorials, and spoke to a range of art supplies and painting holiday companies about promotional opportunities. A gala competition to win a painting holiday in the Algarve was set up, and my duties also included writing a selection of articles including the news, an artists's studio spread, and a piece about painting tours in Edinburgh.
One of my favourite moments working on this was planning a piece on how to paint a winter scene just like Monet – the one used on the cover of Emile Naoumoff's beautiful In Memoriam Lili Boulanger. And, there's always plenty of good humour working with Beren.
Future doesn't launch magazines very often these days, so it was exciting to work on a brand new title and the team were excellent to work with. You can hook up with the magazine here on Facebook.