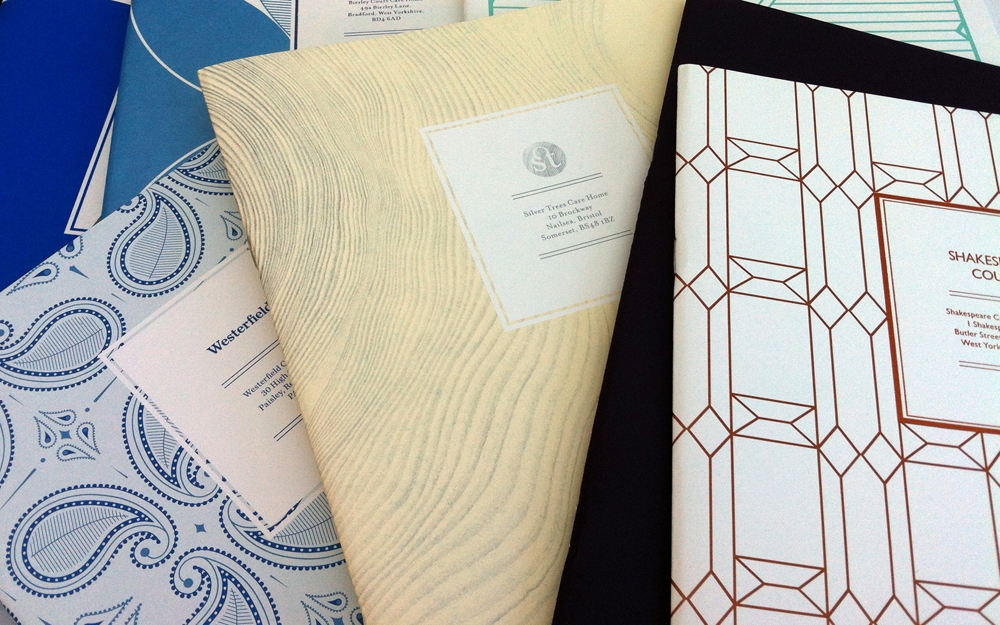 I met Rishi Sodha when we worked on the Memories project together and a year or two later his design company 2creatives commissioned me to write the copy for a series of brochures for the care home company, Handsale. The words came easily thanks to the excellent brief they gave me, and the research we did on the brand. I have to say, the design and print quality 2creatives managed to pull off here was fantastic.
Rishi and Anton at 2creatives had visited all the care homes and they really understood the Handsale brand and had seen what it's like in each of the eight homes first-hand. They wanted me to go to all the Handsale locations as well, so I drove to Nailsea, Port Talbot, Oldham, Bradford, Paisley, Saltcoats (Ayrshire) and East Coln (Essex). At each home I interviewed the manager, toured all the facilities, and met staff and residents. It was an eye-opener to see how hard the carers work, often facing difficult circumstances, as they look after elderly and disabled people.
The brochure copy had to be clear, open and sensitive in its tone. It needed to appeal to both families and friends of potential new residents, and staff working in local authorities who might need to place people in homes for the elderly. As well as giving a warm and friendly overview of the accommodation, care, activities and facilities offered in each Handsale care home, it was important to reassure readers that the staff are all experienced, fully qualified and 100 per cent committed to what they're doing.
I also worked on Handsale's mission statement, which is used on the company's homepage. All the words I wrote for the brochures have also been replicated online and you can read examples for the Swn-y-Mor care home in Wales, Treelands in Oldham and Caledonia in Ayrshire.