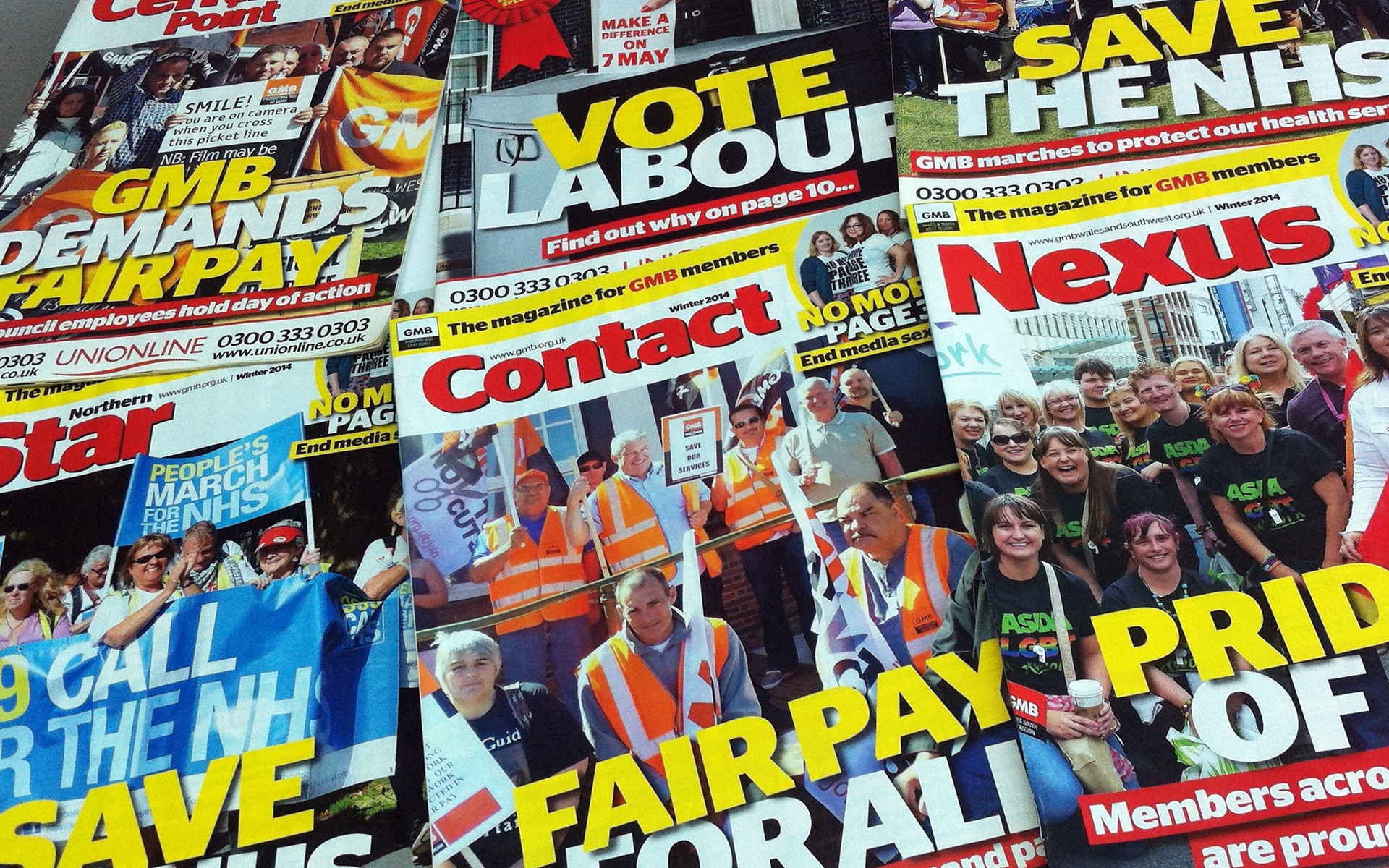 With over 600,000 members, GMB is one of the UK's biggest trade unions. Creating a magazine for them is a fantastic job, which is full of challenges and rewards.
The GMB magazine comes out three times a year and is supplied to members in print, and digitally via the union's website. People can even read it on their iPads and smartphones, and some of the pages have extra content that's accessed via the app Blippar. There are nine regional editions, each with local and national features inside. The aim is to produce something that helps GMB members feel included, which reminds them of the benefits of being part of the union, and to let them know what GMB does on their behalf. We promote GMB's legal service, Unionline.
The members come from a fantastic range of industries from security to ship building, and from factory work to food processing. Lots of them work in the NHS, schools, and in supermarkets and distribution centres. All kinds of people are represented in each new edition of the mag, and we strive to report on all the key things that matter to GMB members.
Communication is key
Editing the magazine involves liaising with GMB staff – including head of communications Rose Conroy, and the nine regional editors – as well as with the in-house team at Future Fusion including editorial director Mark Donald, deputy editor Jenny May Forsyth, and our talented art editor Johnny Goddard. There's also an array of freelancer contributors. My role is to generate ideas, present concepts to the union for approval, commission stories, edit them, manage the production of nine regional magazines, and help fulfil any extra marketing requests we have from the client such as posters, flyers, letters, emails and so on.
You could say the text is aligned left, but the copy itself has to be punchy, accessible and fun, taking a clear stand on the issues without ever getting too heavy.
GMB fights for fair pay, decent conditions, health and safety, pension rights and equality in the workplace. Overall, the goal is a fair and just society and I'm happy using my skills to help the union achieve this.