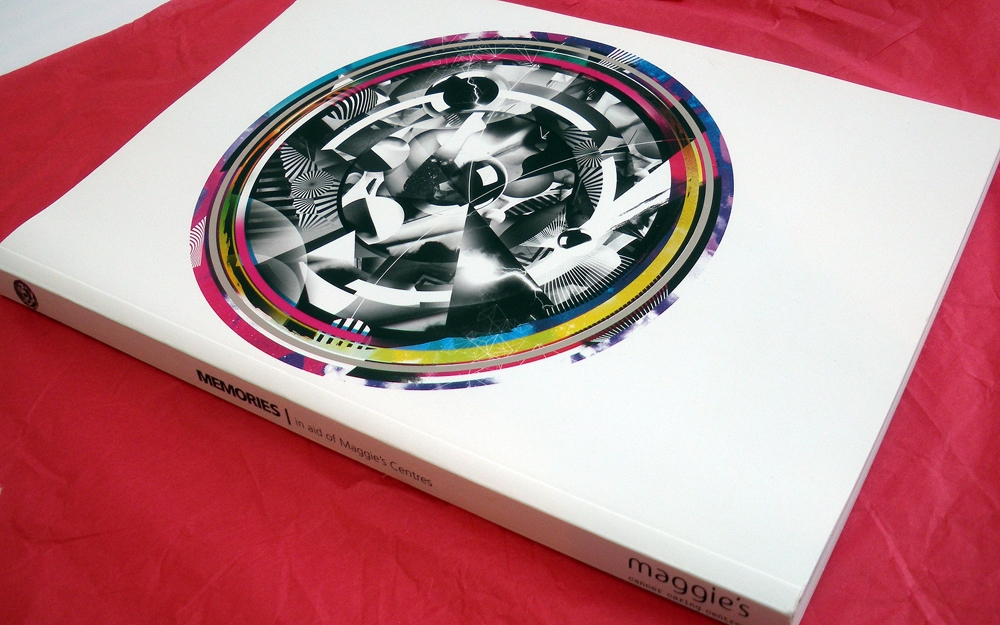 The Memories book was put together to raise money for the cancer charity Maggie's. It's been one of the biggest, most exciting, and most meaningful projects of my career so far.
Inside Memories, you'll find 12 stories and poems. Half of them are by people who've survived cancer, and the other half are about people who've been lost to the disease. It's all about memories of what it's like to face cancer. Each text is just a double page spread, but is followed by 12 illustrations created by artists who have pulled some special visual meaning from the words. Along with Antony Kitson, Stuart Boyd and Rishi Sodha, I put together this incredible 184-page illustrated book which we then sold for £10 per copy. All the funds raised went to Maggie's Cancer Care Centres.
As the book's editor, my role was to direct the project, drive it forward, and produce the book. I oversaw the writing and subbing, and did a lot of the publicity and promotional work. Lots of time was spent recruiting the 144 talented artists, illustrators and designers we needed to create all the images, and then following up with them to get the work in. We ran a website and a Facebook page to promote the book while we put it together, and I handled all the copy. In 2011, we held a big launch at the Maggie's Centre in London.
A moving experience
Each piece of text is incredibly touching. The Memories project was both heartbreaking and life-affirming at the same time. All the layout and design was handled by my colleagues on the project. Alongside the artists, they helped make this book look stunning!
For the project to viably raise any money at all, we needed print and paper sponsors. Rishi and I put together a proposal and went up to see Graham Farrell and his team at the print company Taylor Bloxham. They were fantastic, and managed to get us paper sponsorship as well care of Robert Horne Group. They even allowed us a few special finishes on the cover which includes foil and a spot UV. Some of the artists we worked with include Vaughan Oliver, Autumn Whitehurst, Si Scott, Jeff Knowles, John McFaul, Steven Wilson, Deanne Cheuk, Mario Hugo, Tom Bagshaw, Jules Julien, Paul Holland, Adhemas Batista, Eduardo Recife, Derek Lea, Andy Potts, Rose Stallard and Derek Bacon. The cover was done by Luke O'Neill.
Memories took nearly two years to complete and was done on an entirely volunteer basis. It's probably the most worthwhile thing in my portfolio and lifelong friendships were forged in its creation.