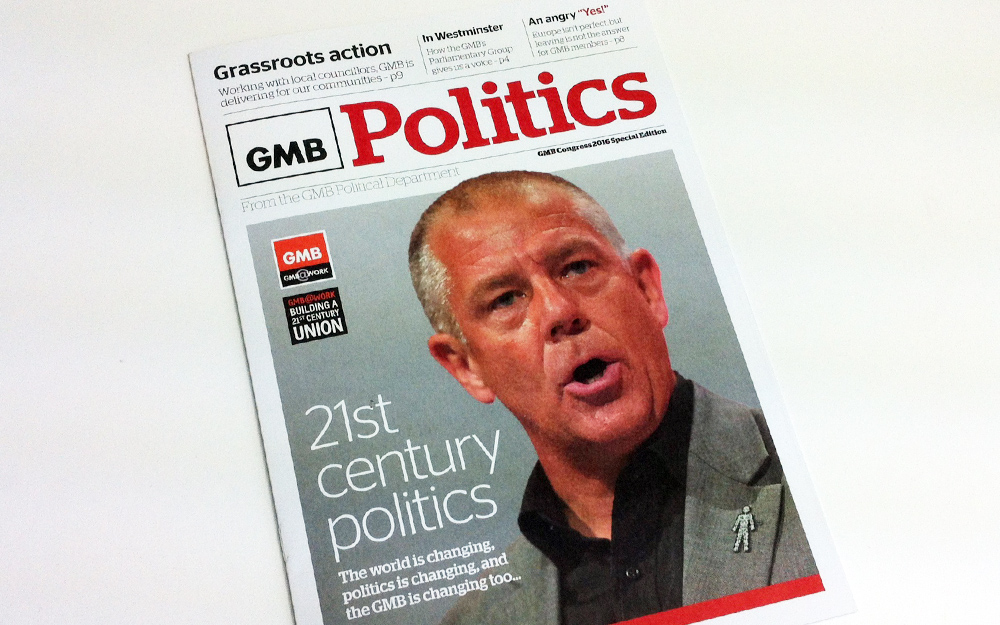 The trade union GMB wanted a political report to distribute to delegates at its annual Congress in Bournemouth this year, something detailing the work the union does with MPs, members of the Scottish and Welsh parliaments, and with local councils.
While I've been doing magazines for the rank and file membership of GMB for a couple of years, this one had a few new challenges. Unlike the magazine – which is quite loud and direct – this time the union wanted something a bit more sophisticated and serious, like The New Statesmen.
Working with GMB's top politicos Cath Speight and John Callow, as well as Vivid Content Agency's creative director Rob Abbott, I flatplanned and assembled the magazine you see here. Rob Abbott did a great job producing something serious and impactful in terms of design, while John Callow at GMB made sure every article had real substance to it. My roll was to solve any problems that cropped up, fill the gaps, bring together the imagery, and generally knock off any jagged edges to make sure it was as incisive as possible. Oh, and I had to ensure it ran on time, too.
Congress 2016 was an important one for GMB, having recently elected a new General Secretary and they were counting on us to make it look sharp. It's great to be able to put my politics degree to use in my day to day work, once in a while. Read through it and check out some photos below…