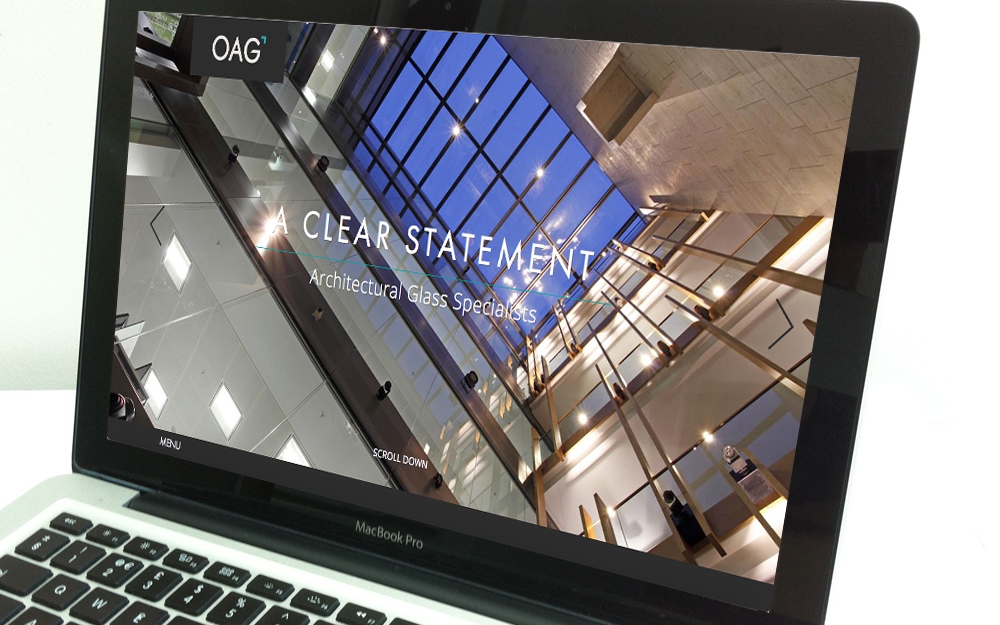 When the branding agency Stills got in touch about some copy for a company that specialises in architectural glass, I was intrigued. I've done a lot of work covering various areas of art and design, and architecture is something that's always interested me. In the end I wrote copy elements for nearly the entire site, covering the company's working process, the kinds of glass structures OAG designs and installs, and 30 case studies about the company's most important projects.
The proof is in the pudding, and if you click here, you'll be able to not only read some of the copy I wrote, but also check out the magnificent design work Stills carried out.
Dramatic images, and words that flow with them
The brief called for a confident, original, passionate and intelligent tone of voice, that was expert, intelligent and exciting. The mission was to complement the striking and dramatic images of architecture with words that would flow off the screen and inspire the potential client. It wasn't hard to feel inspired myself. During refurbishments, OAG has fitted modern glass elements into some of London's most historic buildings such as St Pancras Station and the Royal Exchange. It has also collaborated with wonderful architects on jobs like the grandstand at Royal Ascot and the Canary Wharf Crossrail Station.
There are always challenges with jobs like this. One was to take the in-depth construction industry information OAG was able to supply and turn it into something more accessible and sparkling for visitors to the site. It not being possible to visit the structures I was writing about, I often did in-depth research on them using architectural industry, London property and historical websites to make sure I knew what I was talking about. I also did extensive interviews with OAG's experts, in particular for some of the case studies.
A piece I'm really proud of and it was such a pleasure to work with the branding pros at Stills and the glass experts at OAG.