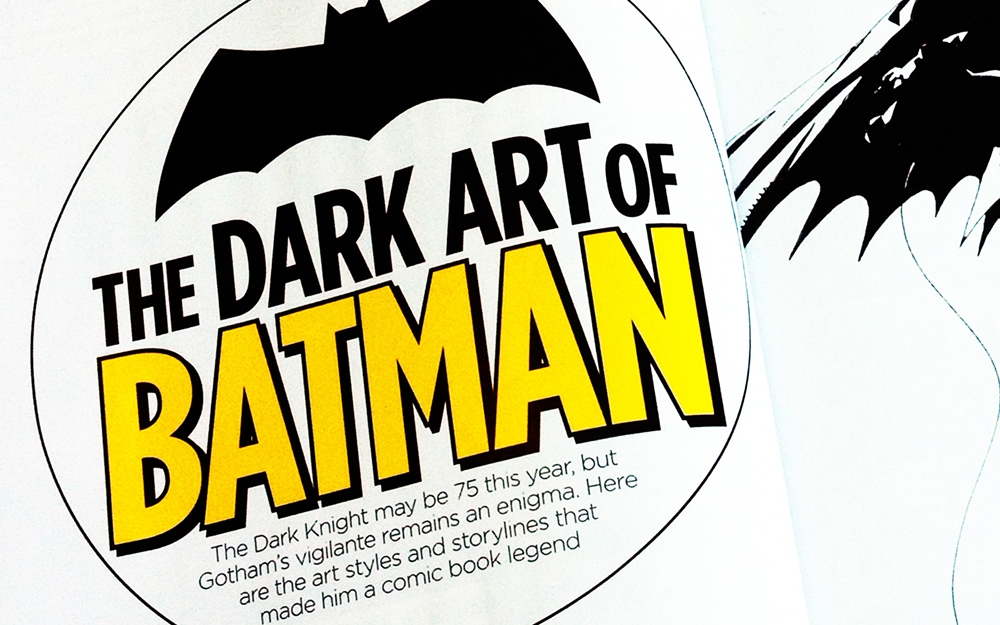 ImagineFX magazine wanted a feature covering the caped crusader's 75-year history in pictures. Well, I say pictures, but they wanted plenty of words too – it was a 12-page cover feature – and this meant lots of research on my part.
I delved deeply into the history of DC comics, and all the artists who have drawn Batman over the years. It was fantastic to interview Neal Adams, a comic book hero of mine, and one of the artists who defined Batman during the 1970s. I also spoke to pencillers Tony S Daniel, Jerry Bingham, Jason Fabok, Jock and Dustin Nguyen. There was a little liaising with the DC PR representatives. I talked to Batman fans, made plenty of visits to the comic shop too, and trawled eBay and Amazon to find comics that we could include as examples in the feature.
An incredible array of exciting topics were covered such as Batman's back story, the villains he's faced, Batman in concept art and on the big screen, his physique and humanity, the Frank Miller years and what's happened to the character since the advent of DC's New 52 reboot. There was a timeline of key moments in Batman artwork included along the bottom of the pages.
I loved working with the IFX team on this piece, Daniel Vincent's layout is fantastic, and I really enjoyed having an excuse to stock up on Batman comics from different eras. Possibly my favourite piece of journalism so far.
It was published in the June 2014 issue of ImagineFX. The issue was featured here on CreativeBloq.